Image
Today, sustainability is at the forefront of everyone's minds. But what does it mean to achieve sustainability? What role do humans and society play in addressing sustainability issues? And how can we draw upon fields like economics, psychology, anthropology, and health and medicine to find more sustainable solutions for the future?
To help answer these questions, the University of Maryland's National Socio-Environmental Synthesis Center (SESYNC) recently launched a new open-access collection of sustainability-related resources available to the public. Ranging from videos, to articles, to lesson plans, to audio interviews, the resources aim to engage more people from all backgrounds in the conversation about sustainability and to consider the environmental impact of humans' beliefs, interactions, and behaviors. These resources support the belief that by getting more individuals involved in sustainability, a greater diversity of perspectives and experiences can yield more in-depth and creative solutions.
In fact, this belief has been at the core of SESYNC's mission since it opened its doors in 2011. As an interdisciplinary research center, SESYNC exclusively supports team research that brings together individuals from different career levels, fields, industries, and nations to solve some of the world's most pressing sustainability problems. Research has shown that by examining environmental issues through various disciplinary lenses, researchers can develop a more complete understanding of the problem, which can, in turn, inform better solutions.
However, few centers like SESYNC exist in the world, and with the COVID-19 pandemic making in-person collaboration exceedingly difficult, SESYNC Director and Distinguished University Professor Dr. Margaret Palmer saw a need for a way to bring more individuals into the fold. As a result, she began developing free, online resources that could help more people start thinking about sustainability from an interdisciplinary point of view. 
As SESYNC Faculty Specialist Erin Duffy explains, "Understanding our own actions—at different scales ranging from individuals to societies—is quite a complex endeavor and requires the integration of many perspectives." She says, "SESYNC is uniquely positioned to provide resources that encompass interdisciplinary scholarship that integrates, for example, history within the humanities, psychology within the social sciences, and ecology within the natural sciences."
Image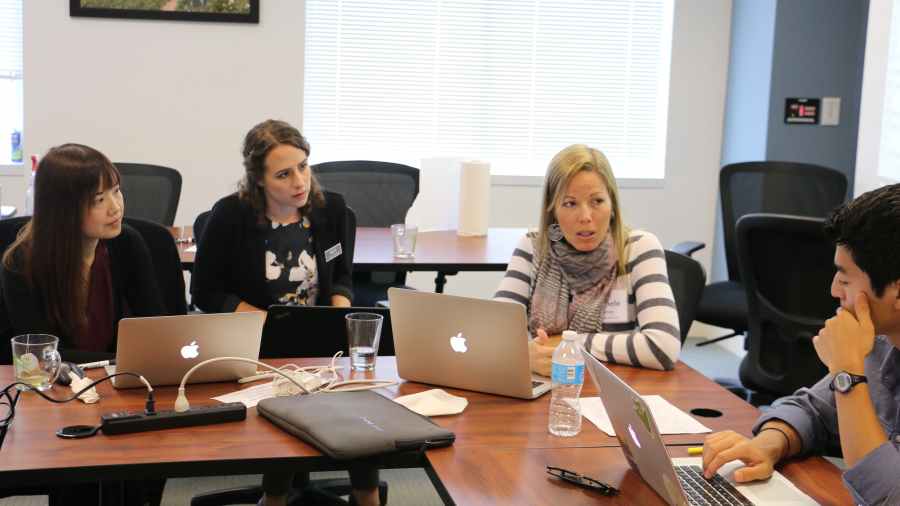 An interest in how different disciplinary perspectives can illuminate the ways that human behavior impacts the environment led Duffy to develop a series of audio interviews with SESYNC researchers. These conversations dive into topics ranging from climate change modeling to to private land management and examine how researchers have collaborated with others from fields—beyond the natural sciences—to make important findings.
The inclusion of scholars not only from the natural sciences, but those from the social sciences is slowly growing, but for SESYNC it has been a priority since Day 1. 
"For generations, we as a society and higher education in particular has framed environmental issues in terms of ecology: defined, researched, and taught as a natural science," explains Dr. Heidi Scott, a Senior Lecturer in English and SESYNC Communications Associate. "But when we look at the whopping challenges we face in climate change, loss of wildlife habitat, industrial agriculture, and our heavy reliance on fossil fuels—these issues can't be fully comprehended using natural science. We also need social science—most pressingly economics, sociology, and psychology. And we need the humanities."
Scott, who earned a bachelor's degree in biology and her master's and doctoral degrees in literature, has straddled both the sciences and humanities throughout her career. As a result, she brings a unique approach to the lesson plans that she creates for SESYNC's resource collection—on sustainability topics like microplastics, fast fashion, food waste, and environmental justice. 
Image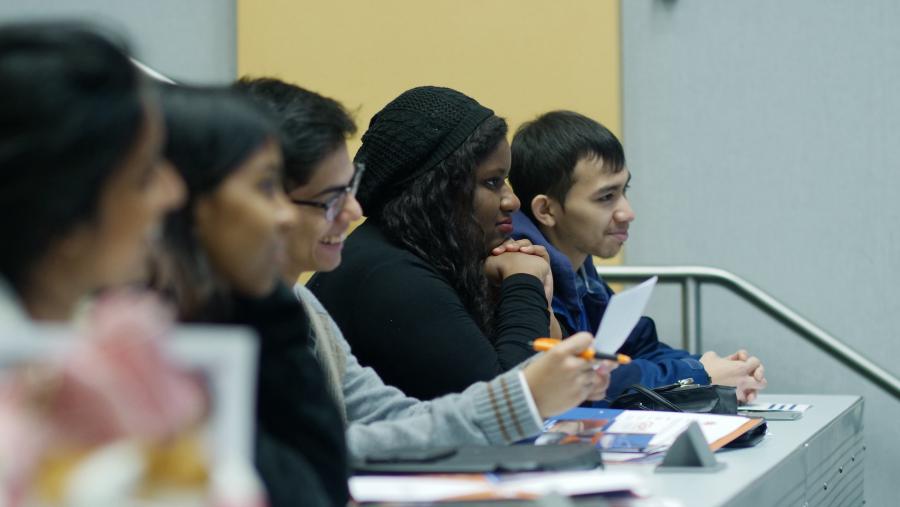 Combining scientific articles, with government and policy resources, as well as theory from the environmental humanities, Scott designs lessons that center on participatory activities—such as field trips, debates, proposal development, creative and editorial writing, interviews, and role playing—to engage learners and make them feel like they can have an actionable impact. 
"We want students leaving the session feeling enlightened and empowered, not jaded and pessimistic, as so much news understandably makes us feel. We're not Pollyanna, but we want to skewer despair and replace it with clear, actionable, and synthesizing possibility," shares Scott. "My teaching at UMD has made me optimistic about this generation's talents and drive. We must support their ability to dream and to design, to revolutionize our values and infrastructure to flow with the seventh-generation principle. We have work to do," she says.
To see SESYNC's full resource collection, please visit: https://www.sesync.org/resources