Time of Event:
Monday, October 24, 2016 -

14:15

to

15:00
This lecture will explain what environmental history and climate history mean, and how they came to be.  History, like most areas of the social sciences, traditionally overlooked the natural world and its role in human affairs.  Most historians, even into the late 20th century, remained deeply skeptical of environmental explanations for historical change. The environmental movement of the late 1960s and 1970s, followed by rising concern over global warming, helped generate a subfield of researchers working at the interface of past human and environmental change, and of written and physical evidence. That subfield has made considerable progress but faces ongoing practical challenges related to conventions in training, collaboration, publication, and tenure.
Reading list
Pfister, C. 2007. Climatic Extremes, Recurrent Crises and Witch Hunts: Strategies of European Societies in Coping with Exogenous Shocks in the Late Sixteenth and Early Seventeenth Centuries. The Medieval History Journal, 10, 1&2: 33-73. SAGE Publications, Los Angeles/London/New Delhi/Singapore DOI:10.1177/097194580701000202
Presentation slides
 Slides will be added here following the presentation.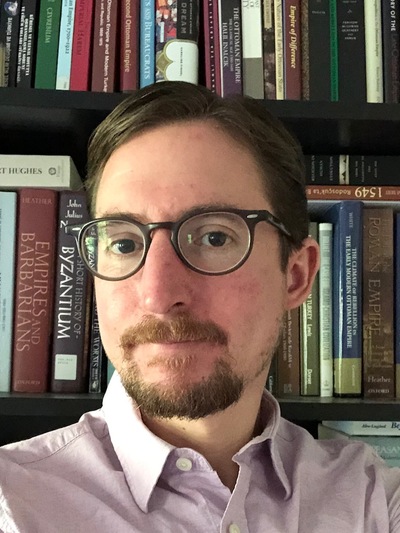 Sam White is associate professor of environmental history at the Ohio State University.  His research specializes in historical climate reconstruction and impacts, combining physical and written evidence.  He has published various articles on climate, disease, and animals in human history, co-edited the first major textbook in climate history, and written two monographs: The Climate of Rebellion in the Early Modern Ottoman Empire (Cambridge University Press, 2011) and A Cold Welcome: The Little Ice Age and Europe's Encounter with North America (Harvard University Press, in review).  With Dagomar Degroot, he is the co-founder and director of the Climate History Network.